The American College of Dentists Announces…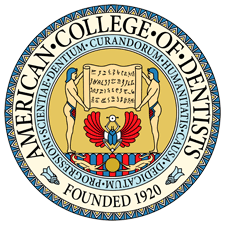 American College of Dentists Awards Fellowship to Dr. Raymund Tanaka
Dr. Raymund Tanaka was awarded Fellowship in the American College of Dentists on September 5th, 2019 during its Annual Meeting and Convocation in San Francisco.
Dr. Tanaka is a member of the American Dental Association (ADA), and also a member of the following organizations:
Creighton University- Dental Alumni Advisory Board
Creighton University- National Alumni Advisory Board
Phoenix College- Dental Assisting Advisory Board
Phoenix College- Dental HygieneAdvisory Board
Arizona Dental Association- House of Delegates- Delegate
LD Pankey Institute- Graduate and Alumni
Kois Center- Graduate and Mentor
Pierre Fauchard Academy Fellow and Arizona Section Chair
Academy of General Dentistry- Fellow
American Academy of Cosmetic Dentistry- Member
Dr. Tanaka is also involved with Arizona Mission of Mercy and continues his affiliation with the Boy Scouts of America as an Assistant Scoutmaster of Troop 148.
The American College of Dentists was founded in 1920 to recognize dentists who have made significant contributions to the advancement of dentistry. The mission of the American College of Dentists is to advance excellence, ethics, professionalism, and leadership in dentistry. Fellowship in the College is by invitation and based on demonstrated leadership and contributions to the dental profession and society.
For additional information, please contact: American College of Dentists 839-J Quince Orchard Boulevard Gaithersburg, MD 20878-1614 301-977-3223